Announcing: Twitter lists of your event attendees
We have list off!
By stef
We've just added a lovely new feature to Attending. 
Whenever someone says they are attending an event on our service, and they sign in with Twitter, they can be automatically added to a Twitter list on the organiser's Twitter account.

I often go to events, and I also often forget to take a business card. On the journey home I sometimes think, "Rats! I forgot to get that person's contact details before I left!" Or more specifically I'm about to tweet, "Amazing time at #somemeetup Great to chat to…" and realise I don't know the person's username. 
Cue annoying Twitter searching on a mobile phone and more often than not, a failure to find the username.
But Attending already has guest lists?
It certainly does, but we want to keep making sure Attending plays well with others, and syncs nicely with your existing stack.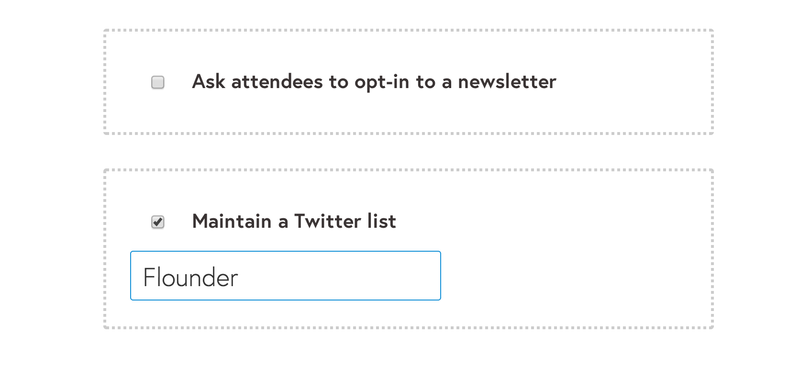 So now if you turn on 'Maintain a Twitter list' (it requires read/write permission to the organiser's account) every Twitter attendee will be added to a list, so it's much easier to find people on the way home after the event.
Plus: we've put the URL of the event in the list description to help with those "I'm going to an event, where is it again?" moments.
Next up we will be adding a list of "regulars" for event organisers who run repeat events, but that's another post.
Happy Twitter list-making you lovely attendingers!
---
Photo by Bert Kauffman