How the 3beards Grew London's Silicon Drinkabout into an International Brand
From London to New Yor City, the 3Beards reclaim Friday's after work hours for "Silicon Drinkabout"
By cbm
Silicon Drinkabout, an event run by "the 3beards" started two and a half years ago as an after-work, Friday happy-hour event for startups. First organized by MindCandy, it was a few like-minded techies, having some fun and relaxing after another busy week.
That same summer was the first time I attended Silicon Drinkabout. It was a warmish day and I was meeting the one and only Hermione Way. I gave her name at the door to a pub, walked back into a sort of car park meets backyard and was quickly introduced to the "London tech scene".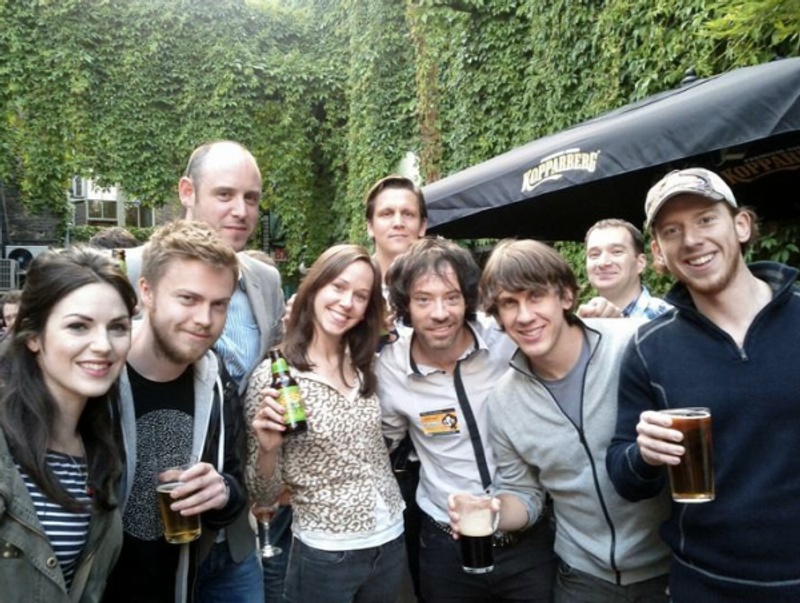 In between sips straight from a wine bottle, a rockstar-looking gent gave me his card and told me about his cartoon monster startup as he pointed out another guy who he described as the "Mark Zuckerberg of London", a handsome gent who ran a social network of sorts for college kids. I wrote a short piece about my first impressions, and decided that moving here maybe wasn't such a bad idea.

Since then, Silicon Drinkabout has grown from a carpark wine-off to an interactive spectacle with over 100 events overtaking pubs, coffee shops and libraries, often maxing out the guest list at 300+ RSVPs. This week, two and half years after their first pub meetup in London, Silicon Drinkabout launches in New York City, Sao Paulo, Toronto and Sofia, locations which compliment the existing SD offshoots in Amsterdam, Copenhagen and Manchester. Each local chapter is run by volunteer entrepreneurs and startup community enthusiasts.
"We didn't set out to build an international brand," says Joe Scarboro, one of the co-founders of the 3beards. "The international expansion was a little bit of an accident really, it was something we had thought of briefly, but logistically we just didn't have the resources."
It all started when a gent named Neil Murray, who had attended the event in London, sent the 3beards a tweet to say that he had created the Scandinavian love child of Drinkabout in Copenhagen, an event he called Start Drink-ups. The Beards got in contact and asked if he would like to change the name to "Silicon Drinkabout Copenhagen" and the international expansion was born! From there the bearded gents looked a bit more seriously at where they had contacts that might like to run the event in their city, and Manchester and Amsterdam soon followed.

According to Bryce Keane, a co-founder of 3beards, the team hopes this will be the start of global movement, "So startups anywhere in the world know that no matter where you are you can always pop in to a Silicon Drinkabout on Friday night to meet your peers and fellow startup community members."

 Benj Minot, founder of MondoTV, a London based video company that launched in July 2013 says that 66% of the jobs they've done have come directly or indirectly as a result of relationships developed at Drinkabout. 

"The 3beards have made countless introductions to the Shoreditch tech scene, insiders, incubators, accelerators, and co-working spaces," says Minot. "And this has provided invaluable inroads to new business building of strategic partnerships. As we are a service based company, we could easily conclude that without the 3beards assistance, MondoTV would not be enjoying its current success within the technologies sector."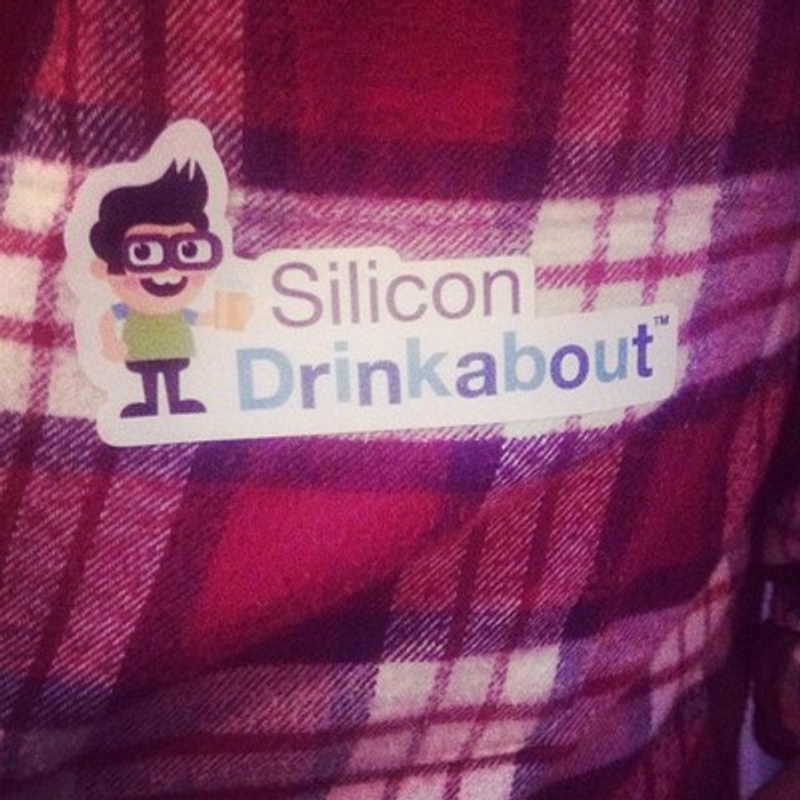 Keane says that they aren't stopping anytime soon and to expect the launch of other international cities in 2014. So, how do the Beards do it?

"Be nice.  Be honest. Be authentic - we're great believers in people and we really give a shit about community - that's how we did it in a nutshell!"
-Joe Scarboro
"Startups are sometimes lonely places to work, so for there to be a regular, accessible, no-pressure meet up that you can go to and chill out or blow off some steam has proven to be really popular," adds Scarboro. "Fundamentally, the event is all about people  – the people that attend and the people who organising.  It's also people that have enabled the expansion, by visiting the event in London, by talking about it when they return to wherever home is, by wanting to pull their local community together and wanting to help by running their own local event - and to do that they have to be nice, honest and authentic!"

In Toronto, the first ever Silicon Drinkabout kicked-off last Friday at the Digital Media Zone (DMZ), one of Canada's largest incubators and co-working spaces for entrepreneurs. In Sofia, Silicon Drinkabout will be run by serial entrepreneur Stoyan Angelov and Entrepreneur.bg founder Nikola Yanev, while Silicon Drinkabout Sao Paulo will be run by Printi's founder, Ricardo Parro.
In New York City, the on-going weekly event will be run by Downtown Records A&R Manager Josh Elkes and Andrew Rauner, a producer at popular mobile design and development shop Fueled. This Friday's launch event will be hosted in partnership with 3460 Miles – a little NyLon newsletter I run with friend and media entrepreneur Erica Berger. There will be a special live set from DJ Sean Glass who was recently written up in The New York Times as the tech scene's favorite entertainer... and it's my birthday party, so come! 
We are working hard to make attending.io a product the 3beards will be able to use internationally. 
Stay tuned for product updates!