How to organise your holiday party with Attending.io
Tired of over-complicated event planning platforms? Here's how to use Attending.io for your holiday party
By _amandafoley and cbm
 The holiday season isn't just about Doctor Who TV specials, reindeer jumpers and mince pies – it's also about party planning!
Those who work hard need to play hard, too. If you're planning on throwing a cheery soirée for your colleagues and friends, you'll need an easy-to-use platform for you -- the party planner -- and for your attendees. Rather than turning to oft-frustrating and bloated alternatives, we're going to walk you through the simple steps to using Attending for your holiday party, from initial creation to post-event social media networking. 
Signing Up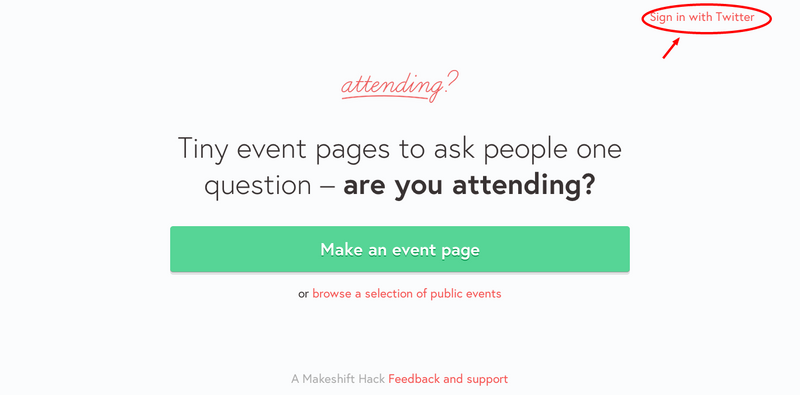 First things first - you'll need to sign in with Twitter. The premise of Attending is to use social media integration to make the event process more enjoyable, from sign-up to follow up.  After you're signed in, click"Make an event page" to get started. 

As you're filling in the details, there are a few Attending features you won't want to miss.
Use an image
Trying to attract a fun crowd to your little get together? Don't forget to include an eye-catching event image. 
Need inspiration? See our Fabulous Jumper Party image: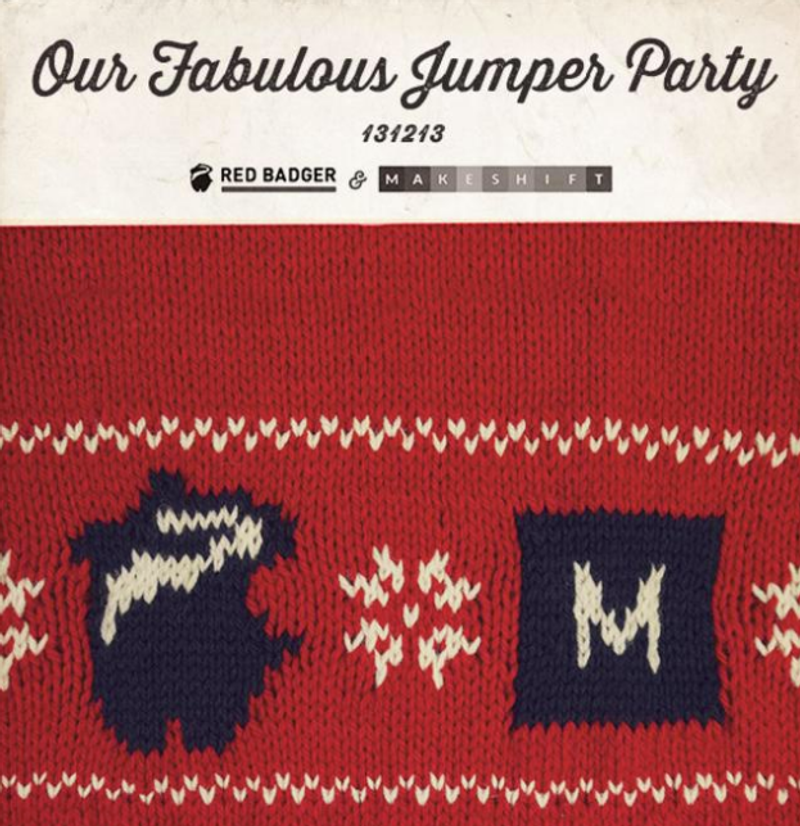 Tick all the boxes
Is this event an open party or is it for a private group? If anyone can pop into your event, keep this box ticked: 
Otherwise, make sure to unselect, or your intimate gathering will be listed on our public directory. 


Check the clock
Once you've selected a start and end time for your event, don't forget to choose the appropriate time zone. It should auto-detect your location, but just to be sure, you should select the correct city from the drop-down list. Otherwise, your guests might be a tad confused when you ask them to pop in at 2am, you know?



Tweet, tweet!
Once you've filled in the particulars on the when and where, you can dig in to the little extras on Attending to ensure you've got a good social buzz before and after your party.
Be sure to specify your Twitter account and the hashtag for the event. Both will show up on the event page when it's live.

Hey, can I have your number?

Got a newsletter that you want your guests to sign up for? Next, you'll want to make sure that you're asking for permission to grab their emails from Twitter by checking the "Ask Attendees to join newsletter" box. 

Twitter List
Last, but certainly not least, you can take advantage of Attending's Twitter integration by interacting with your guests before and after the event. Rather than sift through an unattractive spreadsheet to find their Twitter username, Attending allows you to access any guest profile directly from your event page.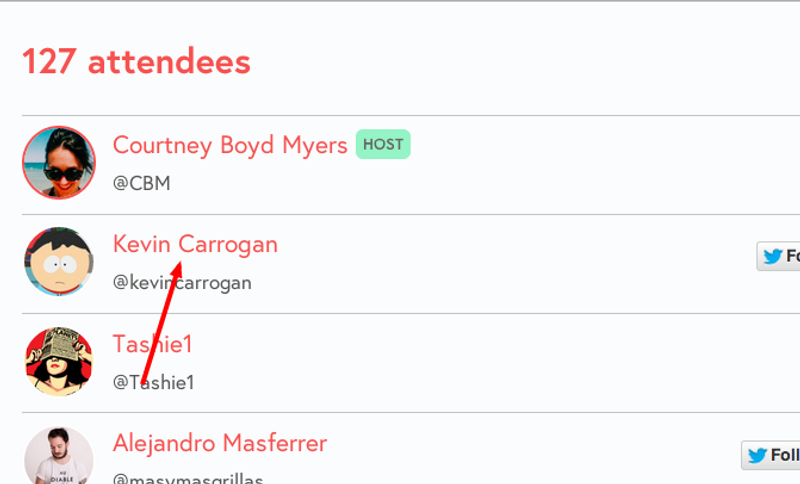 Are you giving Attending a try for your Christmas party?  Great! Tweet us with any feedback!

Our next post will be on how to throw an epic Christmas party with tips like "Hang mistletoe everywhere" to websites where you can buy custom pinatas. Happy party hosting!