Minimum Viable Pundit - Design + Banter 10
"10x Designer" - whatever that means
By copybymatt
As the London weather briefly suggested Spring was in the air, then brutally crushed hopes with another downpour, Design + Banter made its return to BL-NK. Perhaps it was the free bar, perhaps it was the great speakers last time around, but for whatever reason #10 this time around was another immediate sell-out, with almost half the crowd claiming this was their first ever D+B. Luckily, the talks were of uniformly high quality, with another round of seasoned speakers giving us plenty to think about, which no pitchy-pitch selly-sell in sight. Huzzah! 
Actually, on that selly-sell note: This time around the event's very lovely and interesting co-sponsors were Cinema, as introduced by D+B fanboy Simon Rohrbach - which is the in-house design studio for 23snaps and Styloko, and appear[here] - the app for connecting landlords' vacant spaces with startup people. Anyway, enough jibber jabber from me, here are the talks.
---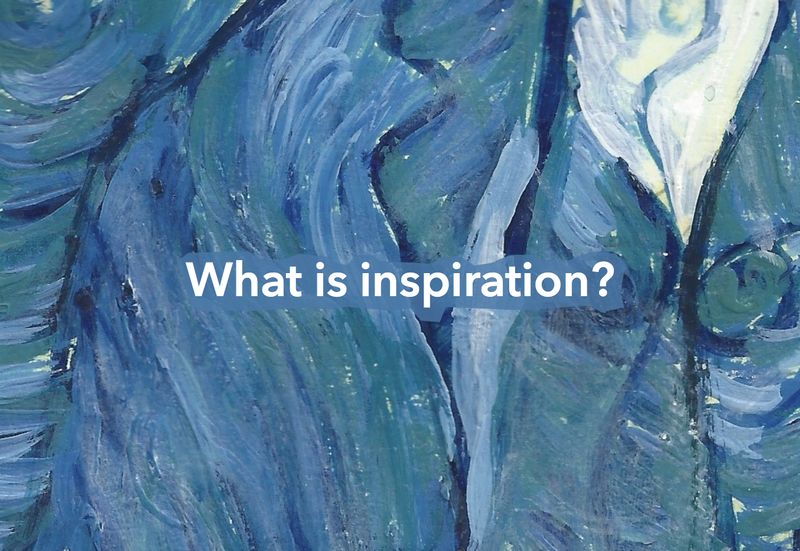 Laura Kalbag, Inspiration
First up was Laura Kalbag. Laura is a Brighton-based designer, and has been a freelancer for all of her professional life. Laura explained how as designers become more confident and experienced, they no longer have to actively seek out inspiration, instead their working processes become the sum-total of their experience. She started with the perennial question posed to designers:
Laura suggests that this is a pretty silly question to ask, after all, there's never just one place you get inspiration, and implicit in it is another question:
I can remember the Beastie Boys  snarling the question sarcastically on Paul's Boutique 'where you get your inspiration from, huh?' For both the Beasties and Laura, the implication is clear. Where are you finding the little seed that turns into a solution for a problem; which CSS gallery, which corner of Dribbble has the answers?
Laura suggests this pilfering of ideas is reminiscent of what you do in art class at school. Laura and her schoolmates would do analysis of artists' works and then interpret that into their own work. Laura took inspiration from Christo and Jean-Claude's Wrapped Reichstag by wrapping a mug, or by producing slightly crude reproductions of paintings by Picasso.
That said, there is a place for 'researching solutions' - while every problem we solve through design is unique, a project can be similar to others and if "we look for those similarities, we learn what might suit our processes too".
There is no one place that a designer gets their inspiration from; we can learn from some thing, but directly copying from the aesthetics doesn't work because the context isn't the same.
Laura explains that she has gained confidence - as a designer she's no longer afraid of the blank page. She's stopped looking at inspiration sites as much, the way she researches has evolved. There are conscious decisions that inform the work, but as a designer becomes more experienced, a lot of decisions become subconscious. You might be able to retrospectively identify decision making, but it's not conscious while you're doing it. This is the conscious research, looking back at your work and realising the decisions you made.
It's still worthwhile to save the details, whether in a sketchpad, in folders, or in our heads (where we're totally unconscious of doing it). But basically, 'the more experience, the greater the osmosis' (I think by 'osmosis' she means diffusion).
Laura sums up by saying that there wasn't anything wrong with what she did while in education; she was learning, building the skills to do design. Design as a practice and process stays constant, but we need to be smart about how we learn, and we need to be innovating.
---
 
Cole Peters, First Things First
A Canadian living in London, Cole works at Trialreach (who are hiring here), a heathcare SaaS from Richmond. He explained that he was here to speak about ethics, and how we treat each other. He was going to talk about his part in updating the radical First Things First manifesto of 1964, which rallied against the consumerist culture of 1960s Britain and the over-reliance on advertising as career path for creatives. He launched First Things First 2014 at Design + Banter last night. 
Now we're talking! While this is a potentially brave topic to talk on, it doesn't hurt that Cole is an exceptionally slick speaker, transitioning neatly through his points to bring the audience on board.
Cole explains that 1964 was a halcyon time for design in many ways. It was the high modernist period of design that incorporated the best of Swiss typography. However, there was also some less than stellar design going on at the time as well, and Cole picks a choice example of an ad that features 'the most unmarried shirt I've ever seen'. Into this context of advertising that ranged from the cheesy to the more toxic stepped Ken Garland, who claimed that the ad industry was eroding designers' cultural value. First Things First was born.

Cole jumps forward to 1999 to recap the context of empty, over-sexualised advertising trends that led to the First Things First by AdBusters of 2000, which went a step further and took aim at, among other things, 'Designers who devote their efforts primarily to advertising, marketing and brand development are supporting, and implicitly endorsing, a mental environment so saturated with commercial messages that it is changing the very way citizen-consumers speak, think, feel, respond and interact.'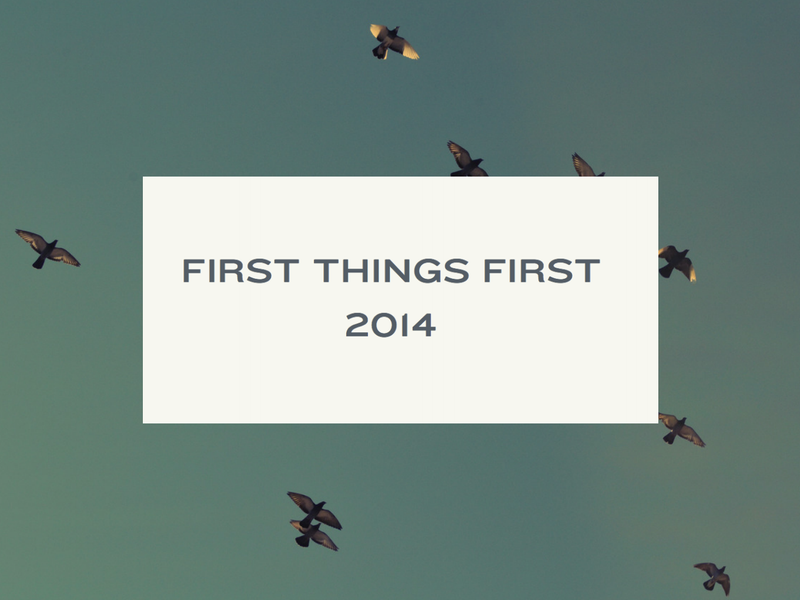 Today, suggests Cole, the practise of designing remains the same at its core, but the context has evolved. He identifies what's missing from both of those manifestos: the web.

For Cole it's critical that the web's presence and myriad implications should inform the next draft of the manifesto. After all, the web of today is not quite the web we've always thought it was. Privacy, security and free speech on the web have never been more threatened, and Cole believes it's important to acknowledge how this affects our industry.
Cole extends the potential scope of the undersigned to include all creative technologists (like developers and programmers) because if the web is to form the centre of the renewed manifesto, then the people who are shaping the web itself.

He describes the new problems facing designers - the destruction of privacy by the NSA and GCHQ, and the problem of sexism in the startup world, where Cole quotes from this Venture Beat article which claims just 1.2% of open source software is contributed to by women, and only 3% of tech startups are formed by women.
The web is under threat, claims Cole, and the web is in danger of becoming a tool for cultural destruction.
Thanks to things like #everydaysexism we're more than familiar with the kind of visual reminders Cole pulls up next, with depressing examples of sexism from designer's demos, Google search results, and tweets from app companies. Cole claims we also need to kill the startup culture's obsession with overworking and chasing money:
Cole goes on to quote Mike Montero's talk Stop flipping companies, start flipping tables: 
In the spirit of the Open Web, anyone can sign this new manifesto, rather than the select few as in previous incarnations. We should all also have the opportunity eventually to contribute to the manifesto itself somehow (possibly through Github?).
This is just the start point Cole explains. We need a critical discussion about where design is at and where it could be, and we need to look back at where the path we've been on has taken us. When questioned by the audience, Cole concedes that it's problematic that design is chiefly an 'industry' of form and look, but he claims that "design at its best is about the end result, and about the strategy to get there… There's always place for a beautiful thing, but design is about more than that."
---
Nicklas Persson, Building Cathedrals
Nicklas comes from Sweden by way of Belfast, now residing in E10 (and not the infinitely more amusing East17), and has the accent to match all three. He explains he is "going to talk about some old buildings… in medieval times… this is a long time ago." Nicklas has a great laconic speaking style - slightly rambling, always funny, and makes some great points.
He starts us off with a quote from Jean Gimpel's (unfortunately out-of-print) The Cathedral Builders that explains that because few cathedral builders would see them completed in their lifetimes,
Cathedral builders believed in life after death, and perhaps more importantly rewards after death. Today we have replaced this, what we might call superstition, with more rational ways of thinking, but we need a similar long-term reward structure.
These medieval artisans used cathedral building to replace other ways of bringing glory to God, like going on pilgrimages or practising self-flagellation. These things gave an immediate result of having done something that mattered, in the case of self-flagellation: "If it hurts, it must be effective."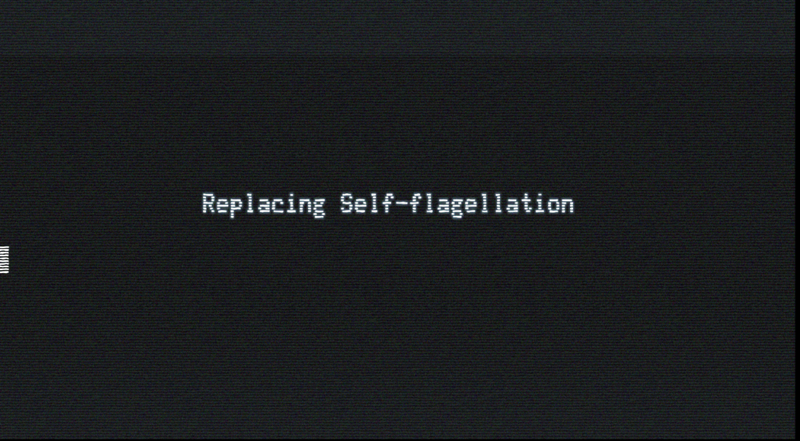 Designers are no longer able to think long term, instead reflecting a wider trend to demand instant gratification. They have replaced flagellation with chasing RTs and favourites on Twitter. 
This is the 'short form predicament'. We have short-form reading, short-form writing, and maybe ultimately short-form thinking. So, asks Nicklas, can we get back to trying to create things that endure? How do we play the long game in the current context?

Nicklas give us another quote, this time from Wilson Miner, in (as-yet unpublished) The Manual:
So, asks Nicklas, what is the cathedral of today? What could we could make changes that last decades? We would need to transition to no discernible gratification: A kind of single-mindedness, and a change in focus where we might be able to make work that is a bit better for mankind.
---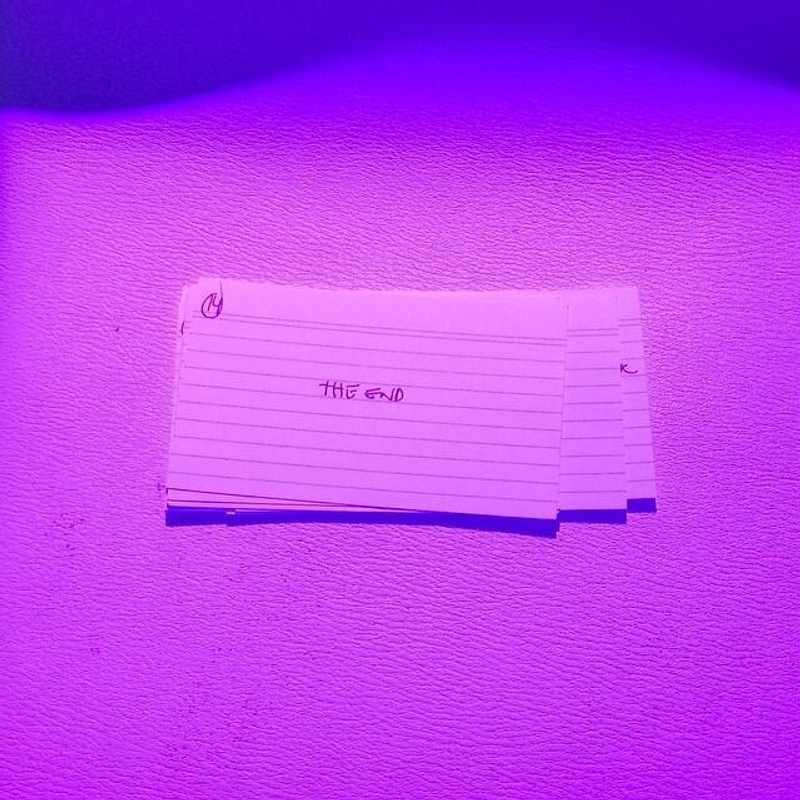 (Image credit: Sam Willis)
TL;DR - As designers grow in experience they become better at absorbing inspiration and making the right design decisions subconsciously; the threat to the open web means we need to rethink what we in tech want to stand for; and we must seek to break the short-form predicament, and change our focus to make work that creates an enduring good for humanity. 
Well there you have it. Phew! See you at the next one in April.