Tech Events Roundup - Attending.io Special
A pick of the upcoming events happening on Attending.io
By copybymatt
The new Attending.io is out, and we've been so pleased by the positive reaction we've had we wanted to provide a sampler of some of the tech events happening over on Attending. You can get a full look at the upcoming public events on Attending here.
We want to help people organise and attend great events that do that. Meet-ups, lectures, mixers: free events that are all about meeting people and having conversations.
At Makeshift we've been doing this a lot - we host our own events that we think would be useful, and by doing that we've built a mailing list of people who are interested in what we're doing. We think other businesses should do the same. With that in mind we've taken a sample of some of the upcoming tech events on Attending that have inspired us, be they conferences, talks, meet-ups or hackathons.

---
Conferences & lightning talks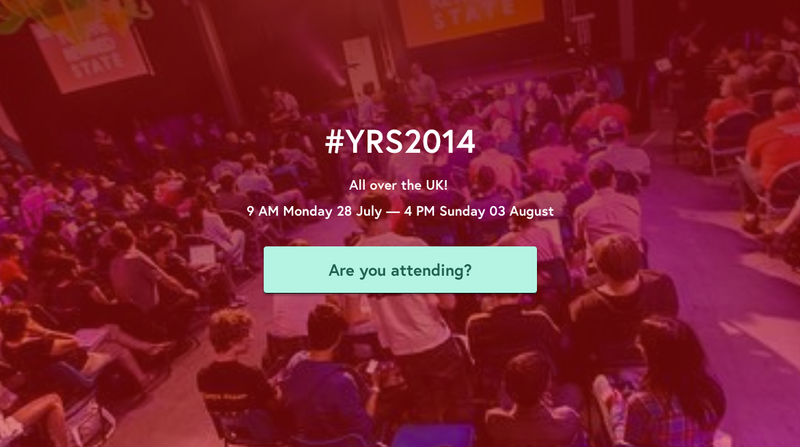 Young Rewired State 2014 - Festival of code
9 AM Monday 28 July — 4 PM Sunday 03 August
Since 2009, the
Festival of Code
has become a rapidly growing network of developers and designers aged 18 and under. Organised by
Young Wired
, the series of events has the noble aim of finding and fostering young people driven to teach themselves how to code, and learning how to program the world around them.
The Festival of Code happens annually over a week, (always the first full week of August), in multiple centres culminating in a huge showcase weekend by the sea in Plymouth in partnership with i-DAT and Plymouth University! Go to their website for more information about taking part.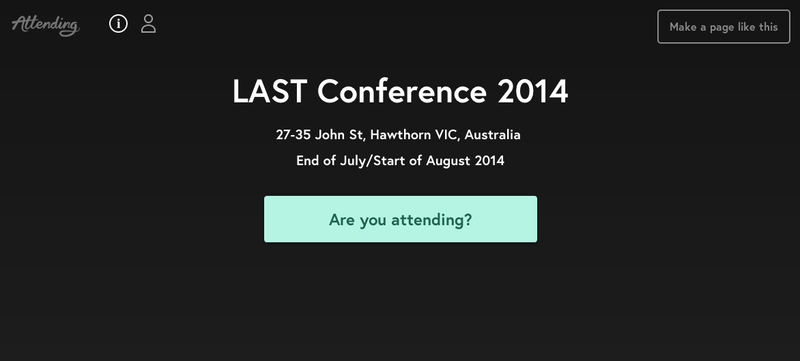 LAST Conference 2014
End of July/Start of August
LAST Conference
Melbourne is a one day, affordable, grassroots mini-conference for Lean, Agile, and Systems Thinking practitioners. 
The schedule encourages participation and interaction via workshops and activities, rather than death by projector.
Multipack Returns
June (TBC)
Multipack, the Midlands-based web developer meetup and its sister event of lightning talks 'Multipack Presents', are potentially making their return after a year-long hiatus.

Back in 2005, a handful of passionate web developers from the Midlands joined for a few pints to discuss the local scene and how they could meet other like-minded people. Everyone was in agreement it should be a regular event, ideally at weekends, touring around different towns in the region to allow a fair spread of travelling. The Multipack was born.

Through the years, the community grew – offline and online. Organised talks were arranged in the guise of Multipack Presents, fringe meets were formed in Leamington Spa and Stafford, a big one-day event was born in the annual Geek In The Park. Now in 2014, Multipack is back.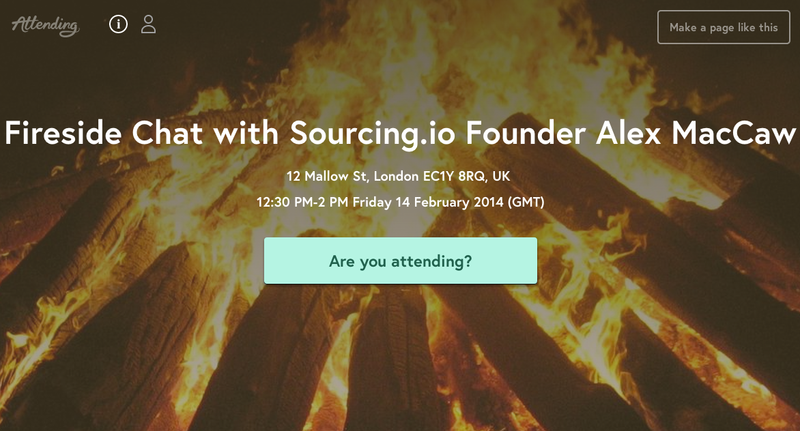 Fireside Chat with Sourcing.io Founder Alex MacCaw
Lunchtime 14 February
A little closer to home, and a little sooner, we're hosting a fireside chat with Alex Maccaw.

The prominent Javascript programmer, O'Reilly author and open-source hacker is probably most famous for his work with Stripe and is currently working on sourcing.io - a means of sourcing talented software engineers.
Our very own Jon Gold will be moderating the fireside chat and we'll have plenty of time for Q&A. We will also be providing free lunch so you have no excuse not to come on round to the Makeshift offices this Friday.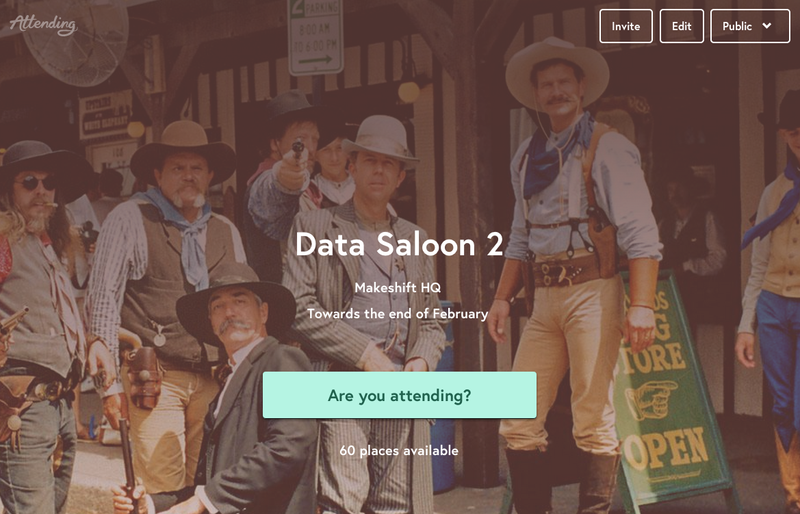 Data Saloon 2
Towards the end of February
Yeehaw, it's time for another Wrangler Data Saloon. At our last event we gathered a few of London's brightest minds in data science along with a data-hungry crowd dressed like cowboys. It was a night to let loose just as much as it was to learn how utilising even the smallest bits of data can have a big impact on your business. 
2.0 is set to feature more data wranglin' than you can shake a lasso at, so get your name down early as places are limited.
---
Community events and meet-ups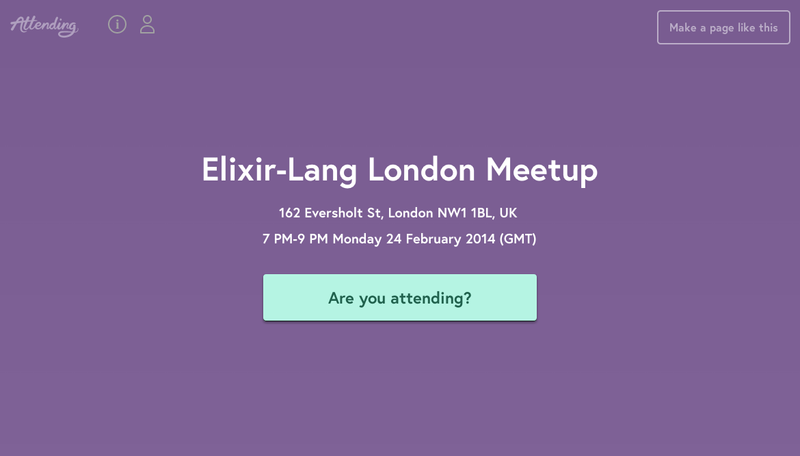 Elixir-Lang London Meetup
7 PM-9 PM Monday 24 February
The first of its kind, this is exactly what it says on the tin: A meetup for London Elixir enthusiasts. 
'Bring your laptops if you want to show your latest Elixir experiments or just come along to have a chat about Elixir, functional, Erlang, and everything else in between.'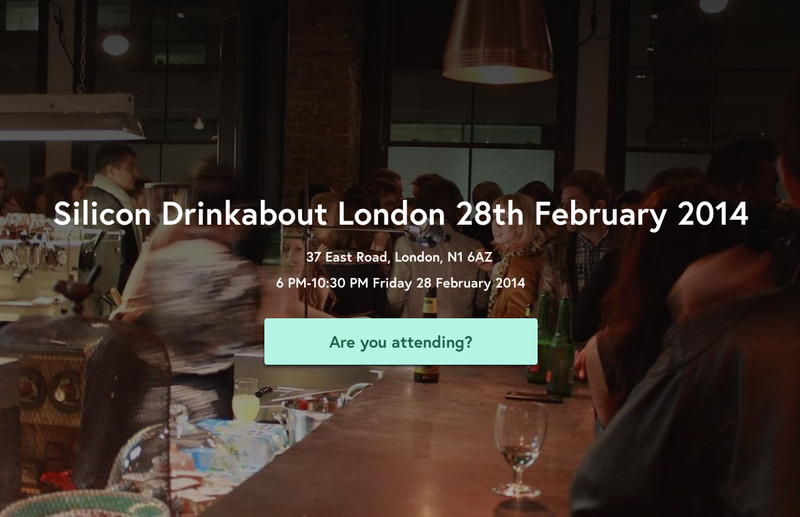 Silicon Drinkabout
6PM-10PM Every Friday
The 3beards-run drinks evening has long been London's pre-eminent tech meet-up, and we're honoured to have them on Attending.

Founded by Mind Candy in mid-2011, Silicon Drinkabout has been organised and voluntarily run by 3beards since September 2011 and is open to everyone as a place to meet like-minded people, share ideas, have some fun and relax after another busy week amongst the London Tech Community.
Drinkabout is now an international affair, with events in London (where it began, originally founded by Mind Candy), Sofia, Dublin, Toronto, Manchester and NYC.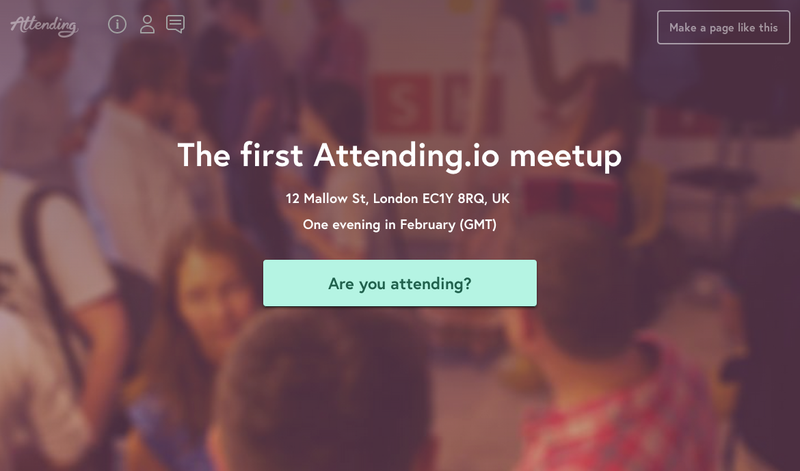 The First Attending.io meetup
An evening in February
We've been so pleased by the positive reaction we've had to the new Attending.io here at Makeshift that we're putting on a little "thank you" event for folks who've helped shape this app. 
Come along to the Makeshift studio and we'll have a few drinks and nibbles. And conversation. Lots of that!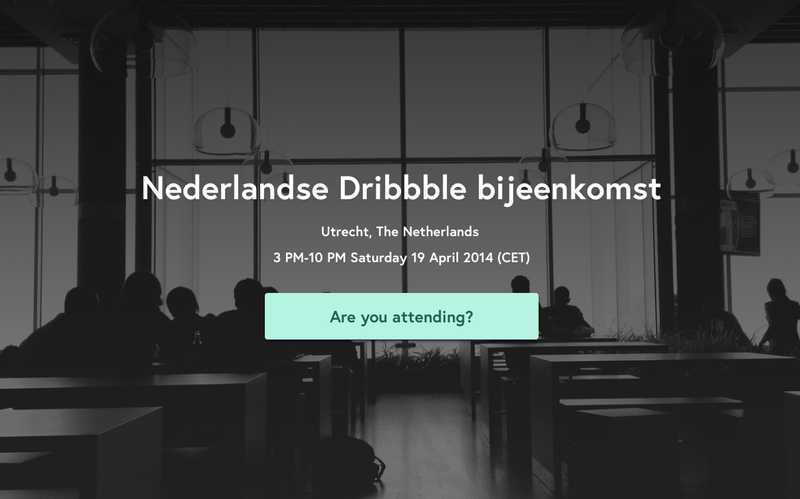 Nederlandse Dribbble bijeenkomst
3 PM-10 PM Saturday 19 April 2014 (CET)

The Dutch Dribbble designer's meetup is intended for designers to come together to share their knowledge and come up with some fun new ideas.
Organiser David says the program and the location in Utrecht are not fixed yet, so all input is welcome! Let him know if you're coming and can make it for Saturday, April 19th.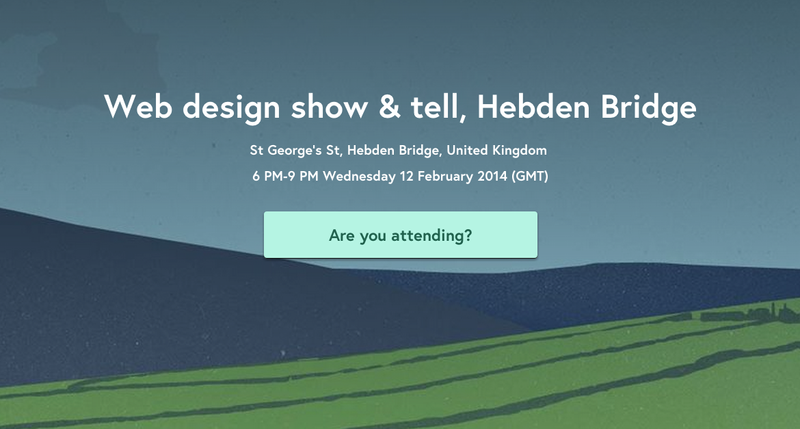 Web design show & tell, Hebden Bridge
6 PM-9 PM Wednesday 12 February 2014 (GMT)

The Web Stuff Show & Tell is a 'Fight club for web design & development'. Show work, get critique, show techniques, pass on knowledge.
It's an informal meetup for pro web folk to show off some work, get some serious constructive critique from fellow pros and pass on any new stuff they've been playing with. Apparently they usually end up down the pub for a couple of pints (or some delicious wine if that's your thing).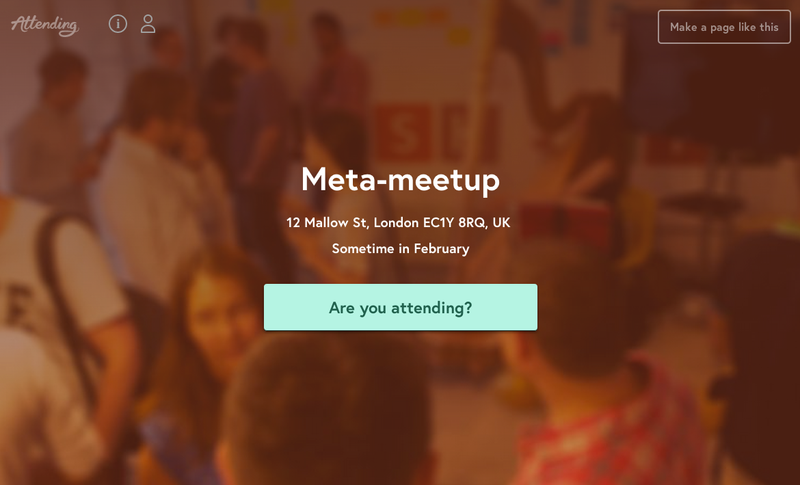 Meta-meetup
Sometime in February
Hosted by the team that built Attending, the meta-meetup is a meetup for people who organise meetups. Still with us?
To celebrate the fancy new Attending design, we're hosting a little event for people who put on little events. A way to share tips, meet other organisers and make some good connections.
---
Hackathons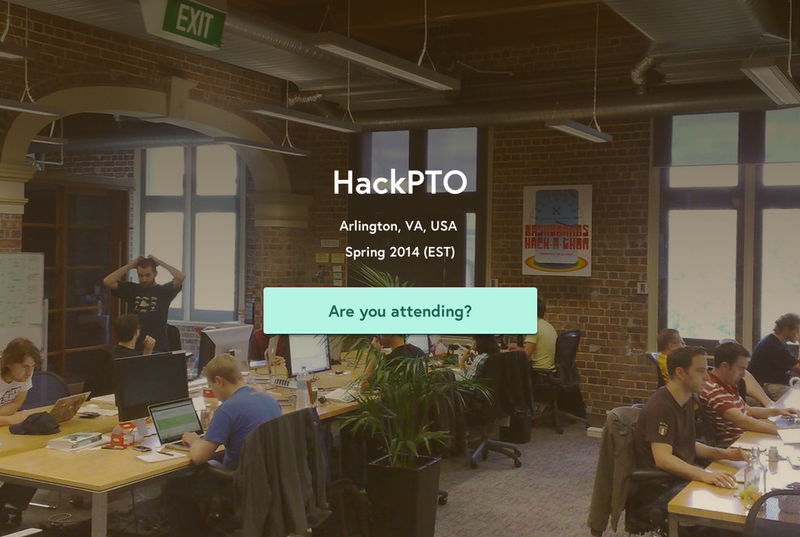 HackPTO
Spring 2014
HackPTO is a mini-hackathon in Virginia for people to work on personal projects.

The idea for the event was hatched when Saad Ahmed wanted to spend a solid day of uninterrupted time to work on his side projects. So he decided to put his PTO to work and progress his goals and HackPTO was born.
Now, he wants to invite you to join him and others who want to work on projects they've never had time for.

Come start a project, come launch a project, come debug your codebase, come design a new UI kit. Whatever it is, there is a place for you at HackPTO.
---
So, that's what's coming up on Attending. Have a go, we think you'll like it.